On July 19th, the U.S. Department of Labor, in partnership with the White House and the U.S. Department of Commerce, announced a 120-Day Cybersecurity Apprenticeship Sprint, to promote the Registered Apprenticeship model as a solution for numerous industries to develop and train a skilled cybersecurity workforce. The Cybersecurity Apprenticeship Sprint is a national campaign to encourage employers, industry associations, labor unions, and training providers to explore Registered Apprenticeship as a recruitment, training, and retention strategy and connect with DOL's Office of Apprenticeship to develop new apprenticeship programs or quickly join existing programs.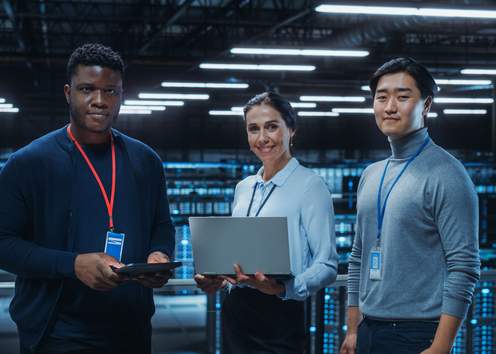 What is the Cybersecurity Apprenticeship Sprint?
The U.S. Department of Labor is partnering with the White House and the U.S. Department of Commerce to address the Cybersecurity field's current job openings and longer-term job quality and retention issues.
The Sprint seeks to:
To increase awareness of current successful Cybersecurity-related Registered Apprenticeship programs, partnerships, and initiatives and how they're helping industry educate and train a skilled cybersecurity workforce to reduce cybersecurity risk.
To advance diversity, equity, inclusion, and accessibility (DEIA) across Cybersecurity occupations through Registered Apprenticeship, especially for historically underrepresented populations such as women and communities of color.
To educate the public on the efforts the Department of Labor's Office of Apprenticeship is taking to accelerate the process by helping employers to launch programs in as little as 48 hours by using existing industry vetted and DOL- approved standards.
To recruit employers to explore Registered Apprenticeship and partner with DOL and the Department of Commerce's National Initiative for Cybersecurity Education (NICE) to help meet critical Cybersecurity workforce needs of the Nation; and
To connect career seekers to Cybersecurity apprenticeship opportunities.