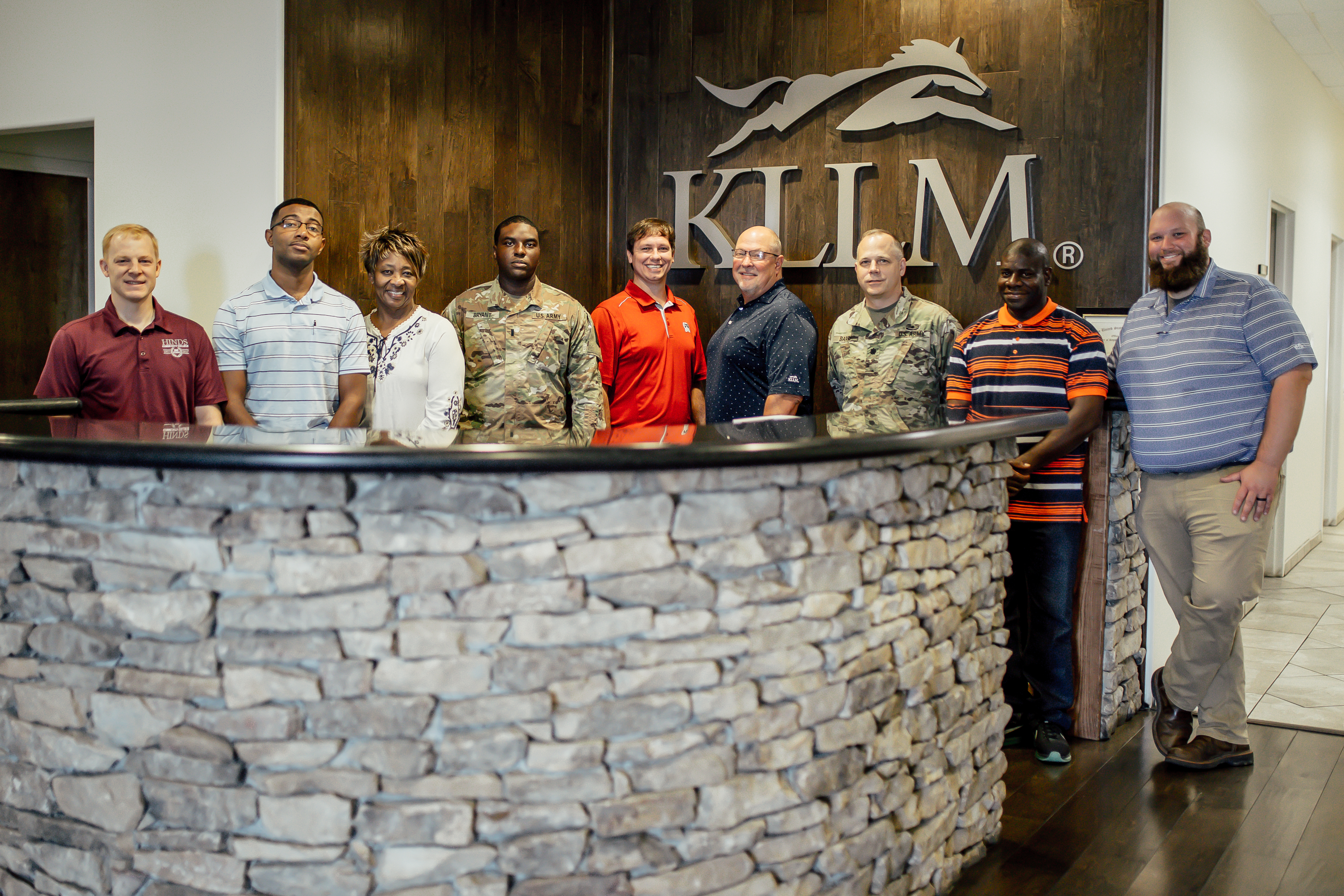 Earlier this year, KLLM Transport Services opened its doors to members of the Mississippi National Guard to tour their facilities and learn more about the company's Truck Driving Apprenticeship program. The strong partnership Hinds Community College has established with KLLM is helping create a pipeline of highly trained and certified drivers and offers training and employment opportunities to people throughout central Mississippi.
"Hinds is committed to collaborating with the Mississippi National Guard to train soldiers for future career opportunities," said Dr. Chad Stocks, vice president of workforce and career and technical education at Hinds Community College. "The Hinds partnership with KLLM Truck Driving Academy is an outstanding short-term, fully accredited program that will allow soldiers to participate in an apprenticeship and earn a sustainable living wage in a growing industry."
Kirk Blankenship, vice president of driver resources at KLLM, emphasized that the two organizations have developed a true partnership that ensures each student is safe and trained properly to earn their Class A commercial driver's license (CDL-A) "We work together for the good of each student to make sure they have every opportunity to be successful, from providing tutors each week after hours, to helping secure interpreters for our hearing-impaired students," said Blankenship.
Josh Bower, district workforce and talent development liaison at Hinds Community College, worked closely with Lieutenant Colonel James T. Barry, employment outreach manager at the Mississippi National Guard, to coordinate the tour of the joint truck driving apprenticeship program. "We're working on trying to find jobs for 12,000 guardsmen and working closely with all the government agencies," said LTC Barry. "We've got quite a few servicemembers who are interested in driving. When we intake a soldier, we find out what they're interested in and we go out, and we try to find those jobs for them."
The KLLM Driving Academy and Apprenticeship program has put thousands of Mississippians to work. Students complete three phases of training and education in the classroom and behind the wheel. Apprentices who complete the full program receive their CDL-A, a certification from the U.S. Department of Labor, and a scholarship from Hinds Community College that covers the full cost of the training and provides a salary for trainees.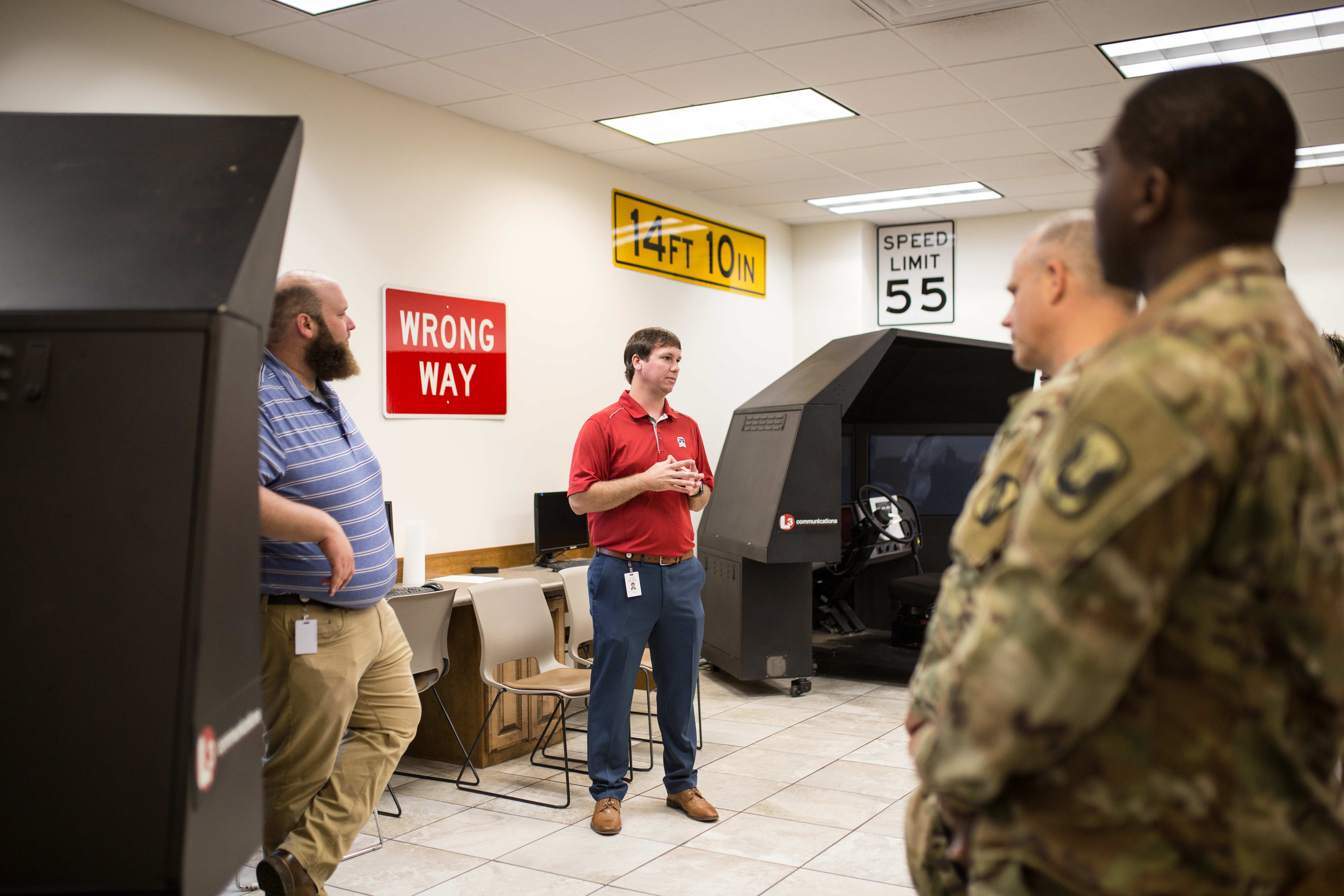 "We offer a lot of resources for people to complete the program, and students just have to take advantage of them," said Josh Denson, recruiting manager of the KLLM Driving Academy. Students are provided with meals during training hours, weekly tutoring to help them with coursework, and KLLM and Hinds Community College staff work together to make certain that every program participant has all of the proper forms, documentation, and requirements completed to ensure a smooth experience in the program.
Two of the servicemembers in attendance, Edward Durr and David Pitchford, signed up for the program on-site. Pitchford acknowledged that doors to good opportunities don't always open, which is what motivated him to apply for the program. Durr, who already has some previous driving experience, said he was ready to get back behind the wheel with a company he felt was truly concerned with the well-being of their drivers.
LTC Barry and Mr. Bower are hoping to conduct more events like this in the future to provide servicemembers with opportunities to receive training and employment in well-paying jobs like those provided by KLLM. Approximately 300 of the group of 850 unemployed servicemembers from the 155th Armored Brigade Combat Team have obtained employment since March 2019. LTC Barry is working to find employment for the remaining 550 as the year progresses.
"Soldiers make great employees. You always hear that you hire somebody for their technical skills, but fire them for their soft skills," said LTC Barry. "Servicemembers have well-developed soft skills. They're going to be at the right place, at the right time, in the right uniform. They're going to be more professional and more motivated because they've already gone and done something bigger than themselves."
Blankenship expressed his organization's appreciation of the partnership, saying, "KLLM is proud, humbled and honored for the opportunity to work with our military and the Mississippi National Guard and be given the chance to train their personnel for a prosperous career. We are grateful for their service to our country, not only individually, but our company as a whole."