The Mississippi Apprenticeship Program (MAP) works with community college and industry partners across the state to strengthen the workforce and provide more opportunities for Mississippians to participate in apprenticeship programs. These programs represent a variety of fields such as manufacturing, transportation and logistics, energy and utilities, banking and finance, and more, that enable our state's residents to earn a living wage while learning a new skill that could lead to a meaningful career. 
As a part of these efforts, MAP works to ensure people of diverse backgrounds learn about and take advantage of these programs across the state. We want to attract more businesses, industry, and community college partners to apprenticeship so that, regardless of their backgrounds, Mississippians have a chance to earn a family-sustaining wage. At the same time, they learn a new trade or profession.
We hope you will join us in celebrating the success of the program and supporting us in our efforts to find ways to educate business leaders and potential apprentices about the value of apprenticeship programs. 
By the Numbers
The following numbers are updated quarterly.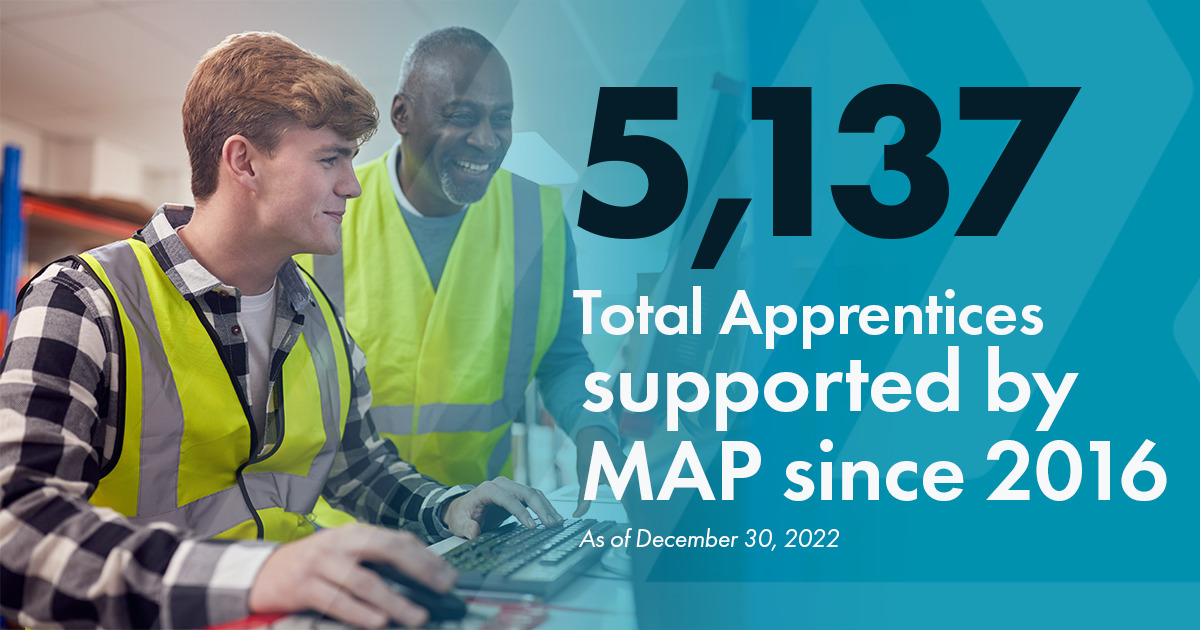 Apprenticeship in Mississippi 
Apprenticeship in Mississippi continues to grow with new industries and apprentices starting programs each year. Visit our industry and community college partner pages to learn more about where you can find a program near you.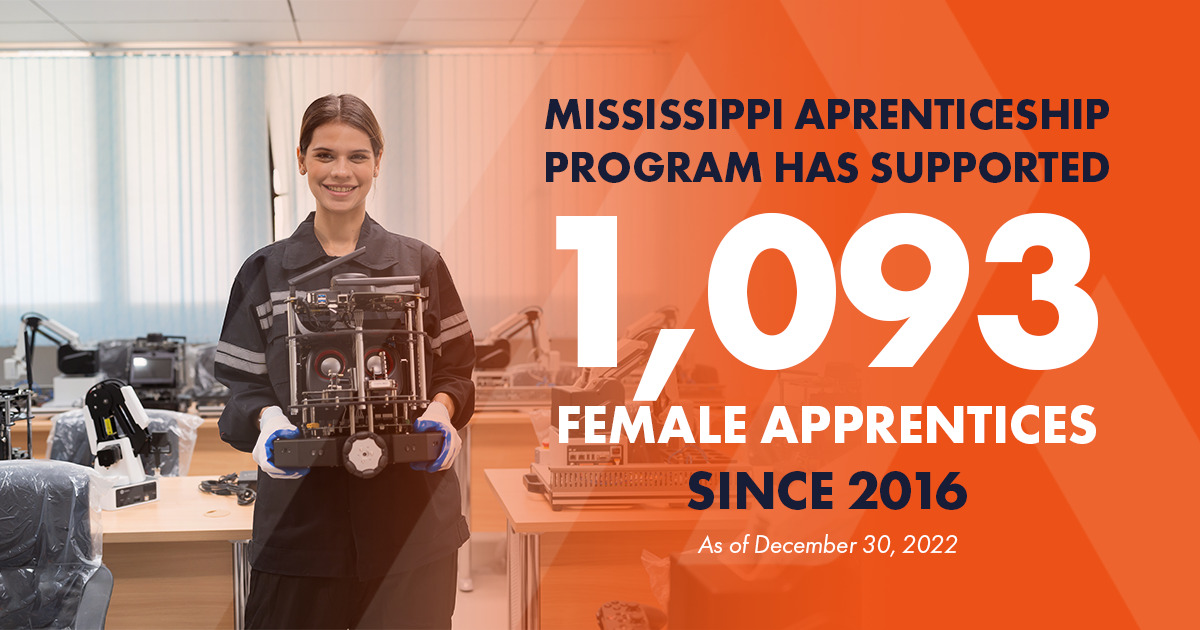 Women in Apprenticeship
MAP is actively working to recruit more women to join apprenticeship programs. This work includes working with business and industry leaders to rethink traditional recruitment strategies.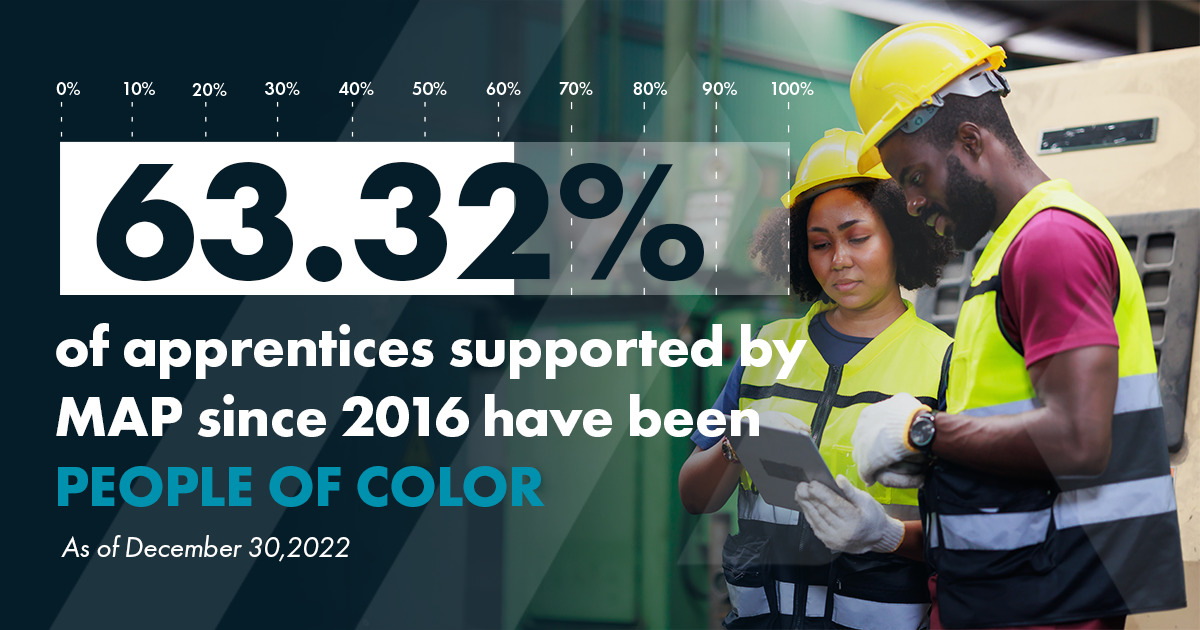 People of Color in Apprenticeship
African-American apprentices represent over half of the apprentices in the state. MAP is working to ensure people of diverse racial and ethnic backgrounds have opportunities to pursue careers in apprenticeship by working with employers and community college partners on ways to recruit and retain people of color.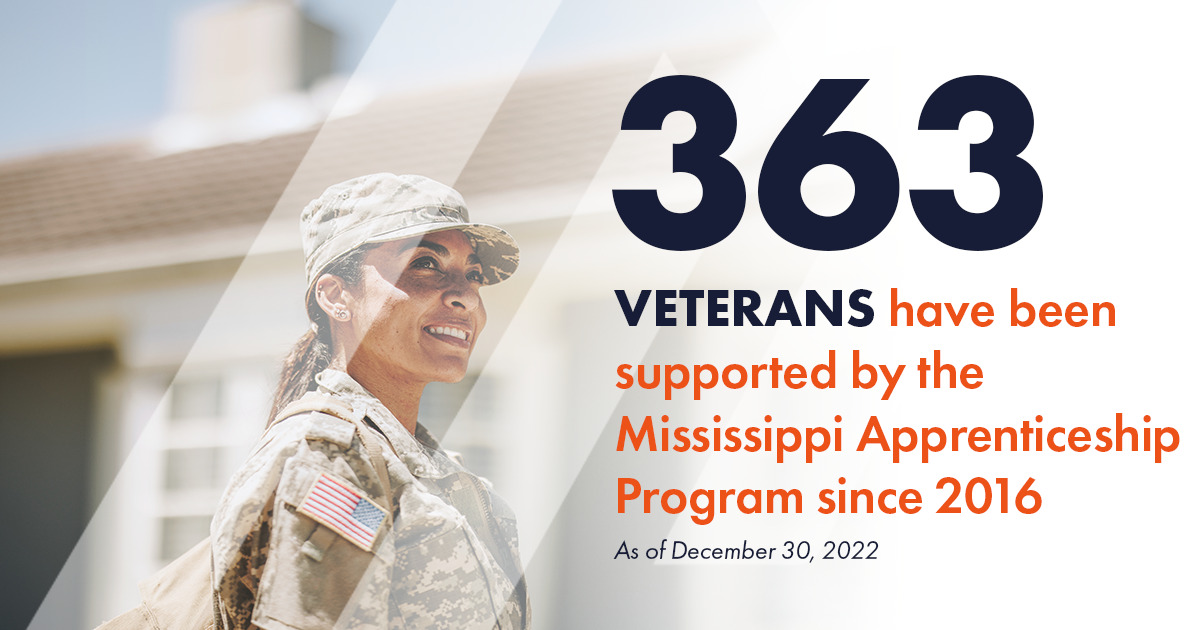 Veterans in Apprenticeship
Far too often, men and women who have served our country in the Armed Forces find it difficult to secure meaningful careers after retiring from the military. Apprenticeship programs are providing veterans across our state with opportunities for family-sustaining jobs. MAP works with its partners to raise awareness about apprenticeship opportunities for veterans and is working on strategies to ensure more veterans find and enroll in apprenticeship programs across the state.
If you want more information about launching an apprenticeship program at your company or where to find a program near you, contact us today at apprenticesinfo@mdes.ms.gov or call 601-321-6000.